Skrill Betting Sites
Online Betting Using Skrill Payment Method
As digital technology has developed over the last twenty years, there has been a profusion of new ways to make payments online. These days, all over the world, people are using different kinds of financial payment methods to buy goods and services and to make their sports bets.
One of the first alternative online payment methods to be developed was Skrill. Set up back in 2001 in the UK, it was originally known as Moneybookers, and it quickly established itself as a leading innovative player in the digital payment sector. Bought by Investcorp for €105 million in 2007, it was rated as one of the world's fastest-growing UK companies by the turn of the decade and was sold for €600 million in 2013, by which time the company had changed its name to Skrill.
Topics on this page
Skrill Payments and Online Betting
The use of e-wallets to fund online betting was slow to become accepted in the early years of the century, but now sports bettors regularly use Skrill and other products to make deposits and withdrawals into their online betting accounts. In fact, Skrill has proved so popular with online sports betting fans, that it has been approved by one of the leading gambling jurisdictions in the United States: the New Jersey Division of Gaming Enforcement, as the state's official digital betting payment method.
*18+ T&Cs Apply!
Getting Started with Skrill
There are lots of sportsbooks and other betting operators online that offer Skrill betting, and that number is growing all the time. But before you can take advantage of the benefits of using this payment method to bet, you will need to set up your account.
Registration
The process of setting up an account with Skrill has been designed to be straightforward and is similar to many other e-wallet registration methods. After visiting the website, you will be able to click on an icon to open a free account. Having checked through the terms and conditions associated with setting up a Skrill account, you can then fill in your details, which will include username, password, email address, and other relevant information.
Identity Verification
Part of the process of setting you your account is identity verification, without which you may not be able to complete higher-value transactions. Although some sports bettors can find this process frustrating, it is important to remember that by ensuring that their service is used correctly and not abused, Skrill make it safer for everyone.
The verification process will involve you submitting copies of several documents, including an ID document such as a passport or driving licence, a utility bill that shows your address and a bank statement confirming the bank account that you will be using with Skrill. This can be done through your computer or through a mobile device, using the e-wallet's mobile application.
The final step of verification is to confirm your credit or debit card details. This can be done by logging into your account, navigating to your list of chosen cards and then clicking on the verify icon. Skrill will use your card details to temporarily debit a small amount of money as part of the verification process. This money will then be returned to you as soon as the card is verified.
Betting with Skrill
With your Skrill account set up, you are ready to start using it for betting. Once you've settled on the best online sportsbook, making a deposit is straightforward. First register with the site, if you are not already a customer, and then navigate to the cashier or banking section. The layout will vary from site to site, but you will be offered a list of payment methods, and when you select Skrill from the list, you will be able to enter both your e-wallet ID and your password, along with the amount of money that you want to deposit. The site will then guide you through the short sequence of steps necessary to fund your sports betting account using your e-wallet.
The Advantage of Speed
Perhaps the main advantage of using this e-wallet to fund your sportsbook account is that it works so quickly. In most cases, the deposits will be made in a matter of seconds, which is a great bonus for busy sports bettors who can't afford for deposits to clear before they make their bets. And unlike with many traditional banking methods, Skrill deposits and withdrawals from sports betting sites can be processed during holidays and weekend hours, maximising the convenience.
Benefits & Promotions
If you're a regular sports bettor, you will have noticed that sportsbook operators are keen to attract as many sports betting fans as possible by offering tempting bonus and promotion deals, most of which are aimed at new customers.
And because Skrill payments are quick and convenient for both sports bettors and betting sites, some sportsbook sites will even offer promotions and bonuses specifically for Skrill users. So, entering Skrill bookmakers and registering as a Skrill sports bettor can be one way to benefit from a range of welcome offers that will boost your betting.
Is Skrill Safe to Use?
Online security is an important subject these days, and that is particularly the case when it comes to online financial transactions. One of the benefits of using Skrill for your online betting is that the company has been around for nearly twenty years, and in that time, has built up a wealth of expertise and understanding when it comes to protecting its customers.
The company has also gained the approval of a number of regulatory bodies around the world, by working to implement the highest standards of security, both when it comes to protecting financial transactions and in the important area of data security. Their years of operating in the highly competitive world of e-wallet finance have also helped them develop an extremely effective customer service product, and anyone experiencing difficulties can access a comprehensive FAQ list, and a friendly, highly-trained 24/7 customer service department.
The Power of Two
While most of us rely on an email and password combination to protect our online security, it is increasingly popular for online sports bettors to use a stronger form of protection, known as Two Factor Authentication, and Skrill have been at the forefront of incorporating this method.
To use Two Factor Authentication with Skrill, all that you are required to do is to download the appropriate Two Factor Authenticator app, which can be found on both the App Store and Google Play. With the app downloaded, you can then open up your Skrill account, click on the relevant icon to turn Two Factor Authentication on, and then use your mobile device to either scan the displayed QR barcode or to manually enter the security key.
Having completed this process, you will then be sent your personal Two Factor Authentication codes, which you can keep in a safe place, ready to be used with your next transaction.
Bet with Many Currencies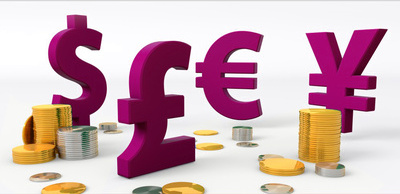 Sports betting is becoming increasingly popular around the world, and Skrill has responded to the demand of players across the globe by ensuring that they offer a choice of currencies that is as wide as possible. Currently, you make online betting deposits and withdrawals through Skrill in 35 different currencies ranging from the Australian dollar to the Thai Baht. So, no matter what your preferred currency, it should be possible to bet with Skrill.
Skrill Restrictions
As with all online payment methods, there are minor restrictions associated with using this payment method. The most notable issue is for those sports bettors in countries where betting is more heavily restricted, as Skrill complies with all regulations in the territories where it operates.
In addition, some betting sites will impose limits on the amount of money that you can withdraw and deposit using Skrill, while others will apply a small fee if your withdrawals exceed a certain amount. But by taking care to thoroughly research a sportsbook before you sign up with it, you should be able to avoid those sites that attempt to impose inconvenient or excessive restrictions on usage.
A Fast, Convenient Way to Bet
The sports betting world moves fast these days, and the convenience offered by Skrill betting has led an increasing number of sports bettors, of varying levels of experience, to switch to using this e-wallet as their main method of making sports betting deposits and withdrawals. By offering a high level of security and customer service, as well as some of the fastest deposit and withdrawal times you will find online, Skrill has secured an impressive reputation as a modern sports betting payment method.
Other recommended payments