Neteller Betting Sites
NETELLER Review – All About Betting Online Using the E-wallet
NETELLER is one of the best-known e-wallet payment methods in the world, and it also happens to be one of the oldest. It was launched in Canada in 1999 and was originally part of the Paysafe Group, but since 2004, NETELLER has been based in the UK.
The company was one of the first modern payment products to process gambling transactions, and by 2005, it was dealing with the majority of online gambling transactions with sportsbook operators all over the world. The company experienced some turbulence when it pulled out of the US market but has since recovered and now is one of the most popular financial transaction methods, used by sports bettors all over the world to make deposits and withdrawals.
NETELLER's long history of providing gambling transactions means that it is highly regarded by UK bookmakers and is widely accepted throughout the UK bookmaking industry.
Topics on this page
What Is NETELLER and How Does It Work?
NETELLER is an e-wallet service and works in a similar way to other finance methods of this type. It effectively operates as a digital bank account, enabling sports bettors to fund it from a wide range of sources, including bank accounts, cards, Bitcoin, and cash vouchers. With the funded account, it is then possible to make deposits and withdrawals with a large number of NETELLER bookmakers.
*18+ T&Cs Apply!
The Advantages of Betting with NETELLER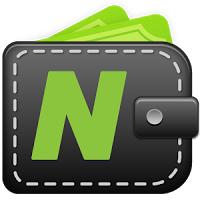 NETELLER enables sports bettors to keep all of their betting transactions in one place. This is important as one of the best pieces of advice that is often given to betting newcomers is to keep their betting transactions and funds separate from their day to day funds. As you should never bet with money you cannot afford to lose, it makes sense to have a separate source of betting that is not tied to your regular betting accounts, and NETELLER makes this possible.
Other advantages include the fact that deposits and withdrawals made through NETELLER will clear much more quickly than those made through more traditional methods such as card transactions or bank transfers. And betting customers can also benefit from the fact that few bookmakers apply charges or fees for transactions made using this method. Ultimately, this payment method is a boost to your betting strategy as it offers both flexibility and speed.
Open a NETELLER Account
Opening an account is straightforward, although there are several steps involved. Once you've opened up the site, you can click on the 'Open A Free Account' icon, and you will be presented with a form requesting identity details. At this stage, you will also be required to provide your email address and to choose a password and security questions.
Having completed all of the information and clicked on the 'Open Account' button, your NETELLER account will be registered. An email will then be sent to you to confirm the new account, which will also contain details of your Secure ID, which you will need to use the account.
Putting Funds into Your NETELLER Account
Once you've set up your account, the next step is to fund it. You can do this by transferring funds from traditional transaction methods such as Mastercard or Visa cards or bank transfer. However, some methods do have fees attached, so you should check on the NETELLER site and with your chosen financial provider to find out what these fees are before using that method.
Deposits made at your local bank or international bank transfers generally attract the lowest fees, although the money can take longer to appear in your NETELLER account. Other methods, such as Visa or Mastercard, specify a slightly larger fee of up to 2%, but with these methods, the funds will be transferred much more quickly. The good news is that once you have funded your NETELLER account, you will generally find that bookmakers will not charge a fee for making deposits or withdrawals through this method, enabling you to take full advantage of your NETELLER betting.
NETELLER Betting Bonuses
Bookmakers are keen to attract new customers, and one of the most familiar ways to do this is by offering a range of promotions and bonus deals. By signing up to a NETELLER account and using this to fund your sports betting, you will be able to take advantage of some of these offers, and you may also find bookmakers who offer bonuses exclusively for those customers who want to use e-wallet methods. So, once you've set up and funded your e-wallet account, make sure you search for NETELLER bookmakers and look out for those with the best welcome bonuses.
How to Bet with NETELLER?
One of the advantages of using e-wallets is that they simplify the transaction process, and most NETELLER bookmakers make using this method, to bet with, straightforward. To ensure that your betting goes as smoothly as possible, it is a good idea to make sure that the address you sign in with NETELLER is the same as the one you use with your chosen sportsbook sites.
To make a deposit, simply navigate to the cashier or deposit section of the sportsbook and choose the e-wallet as your payment option. All you will then have to do is to fill in your NETELLER account ID, email address and the amount that you wish to deposit. Withdrawing funds from a sportsbook onto your e-wallet is just as quick and easy to do.
One important aspect of NETELLER betting that you should be aware of is the initial limit on the amount that you can process. To begin with, your NETELLER account will be restricted to relatively small amounts, so if you want to place larger bets, you will need to verify your account with NETELLER. This is a straightforward process and can be completed simply by uploading images of appropriate ID documents, such as a passport, driving licence and utility bill. This process may be a minor inconvenience, but it is a legal requirement for the e-wallet, as it has to abide by the strict rules imposed by the FCA to safeguard the integrity and safety of their service.
Is This a Secure Payment Method?
Security of online transactions is a major concern for all online sports betting fans, and that's one of the reasons why NETELLER is proving to be so popular. As it is regulated by the FCA, NETELLER has to adhere to some of the strictest security standards you will find anywhere in the world.
And it could be said that, as an e-wallet method, it is safer than using your bank or card details. When you bet online with NETELLER, you are not required to input your bank account details into the sportsbook payment page, which ensures that if the sportsbook is compromised, only the money in your betting account would be at risk.
NETELLER use some of the latest and most effective encryption technology that is some of the most advanced in the world economy. The company also work closely with all of the leading card providers, including Visa and Mastercard, to make sure that they provide the best possible security at every step of the financial transaction process. In addition, as NETELLER does not have the same business model as the typical bank and does not get involved in loans or other investments, they effectively hold all of the deposits made with them, offering users additional security and reassurance.
NETELLER Can Boost Your Sports Betting
Whether you are a newcomer to sports betting or an experienced player, you should always be looking for new ways to gain an edge and finding an effective and reliable payment method can enable you to approach your sports betting with a more flexible strategy.
Many sports bettors continue to use traditional methods of funding their sports betting accounts, but the online betting world is changing fast, and increasingly it seems that punters are switching to e-wallet methods, of which NETELLER is one of the most reliable and popular.
Betting with NETELLER enables you to take advantage of fast and reliable payments, both when making deposits and withdrawing your winnings, while offering an additional degree of security and safety that isn't available with many traditional payment methods. Licensed and overseen by the FCA, one of the financial industry's leading regulators, this e-wallet offers a safe and effective way for sports betting fans to improve their betting.
Other recommended payments